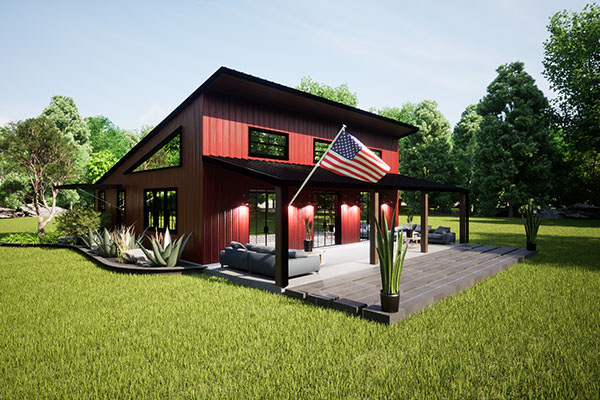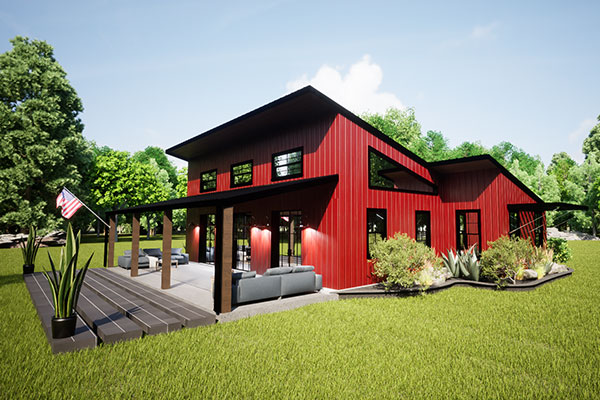 The Eaglet VI
⦿ 1,700 sq ft of Living Space
⦿ 2 Bedrooms – 1 Bath
⦿ Sloped Ceiling in Great Room
⦿ Kitchen area
⦿ Covered Porch
⦿ Outdoor kitchen
⦿ Outdoor fireplace
Description
⦿ The Eaglet VI
⦿ It could function as a guest house, on site apartment, or weekend retreat (Air BNB).  It is about 1,700 square feet of living space including a great room, a kitchen, two bedrooms, and one bath.
⦿ Next to the great room is a walkout covered porch with a masonry fireplace and outdoor kitchen.
⦿ Please note – All square footages are estimates.