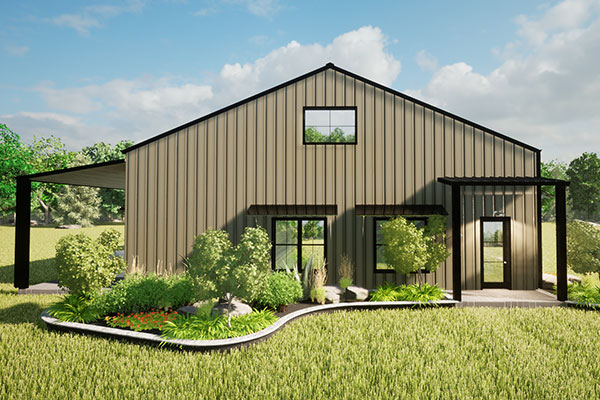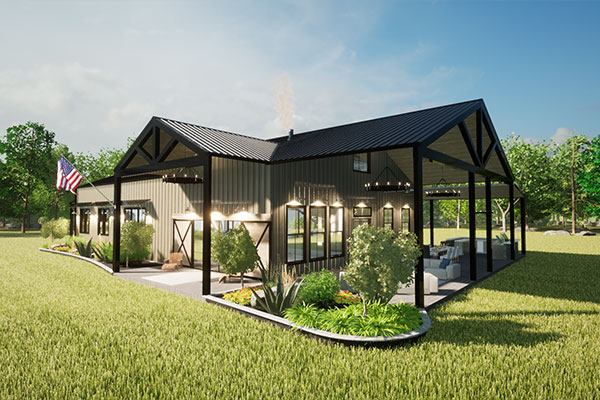 The Colonnade
⦿ 1,600 ft of Living Space w/ Lots of Light
⦿ A Covered Porch that Completely Wraps Around the Barndo (all four sides)
⦿ 1 Bedroom, 1 Bath, plus Flex Room
⦿ Great Room / Kitchen Combo

Description
⦿ The Colonnade I – is a great get away space.  It could be a patio home, guest house, weekend cabin, or even serve as an office or other additional functional building on your property.
⦿ The Colonnade I is 1,600 square feet of living space with a bedroom, bathroom, and flex space.  It has a great room / kitchen combo area to open up the space and make it feel much larger than 1,600 square feet.
⦿ The best feature of all is a wraparound porch that provides the ultimate covered porch experience for the owner.
⦿ Please note – All square footages are estimates.