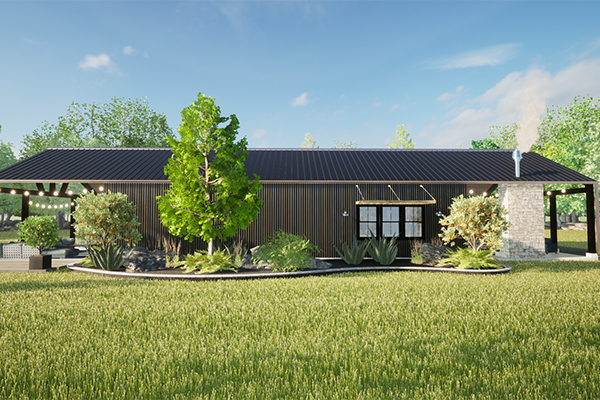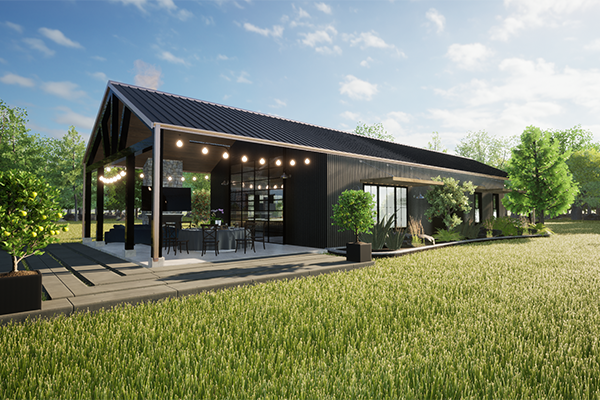 The Auburn
⦿ 2,150 sq ft of Living Space
⦿ 2 Bedroom, 2 baths
⦿ Kitchen features large island and Smuggler's Pantry
⦿ Office
⦿ Two large, covered porches – one with glass garage door entrance and oversized masonry fireplace
Description
⦿ The Auburn – is designed to entertain comfortably.
⦿ With over 2,100 square feet of living space for this Barndo, the main living area features two bedrooms and two baths. It also has a large great room with kitchen that includes an oversized island. There is a Smuggler's Pantry adjacent to the kitchen. There is also an office in this space.
⦿ Each end of the Barndo features great porches. There is a screened-in porch of the master bedroom. The opposite end of the Barndo includes a covered, vaulted, front/side porch with oversized masonry fireplace. Glass garage doors lead onto the front porch.
⦿ This is Barndo is all about relaxed living.
⦿ Please note – All square footages are estimates.