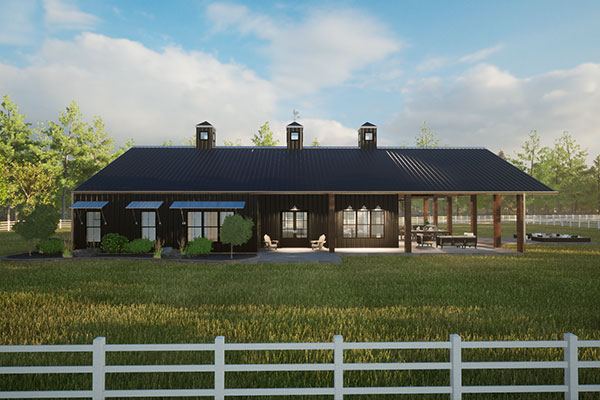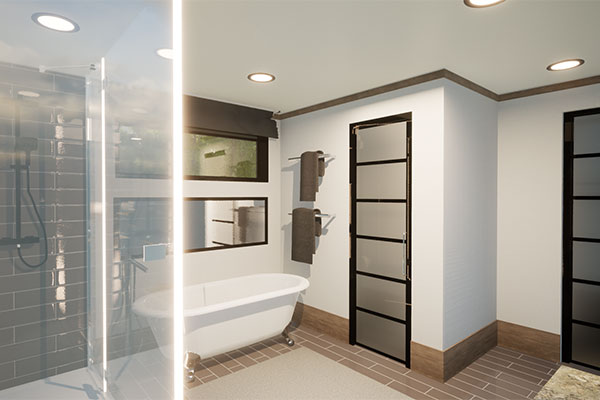 The Lauren III
⦿ 2,950 sq ft of living space
⦿ Three bedrooms, two baths
⦿ Vaulted great room
⦿ Curtain wall in the great room
⦿ Covered porch with outdoor kitchen
⦿ Smuggler's pantry / laundry combo
⦿ Flex space
Description
⦿ The Lauren III – is another of Stacee Lynn's favorites. It is a great combination of indoor and outdoor spaces.
⦿ At over 2,900 square feet, it packs a lot of punch. Wow is its middle name.
⦿ This Barndo features three bedrooms and two baths.
⦿ It also has a fabulous great room with a curtain wall of windows and a large kitchen area. There is a smuggler's pantry / laundry combo room off the kitchen. French doors on either side of the great room open onto the side porch which also has an outdoor kitchen.
⦿ There is also a flex space.
⦿ This is great space for anyone.
⦿ Please note: All square footages are estimates.