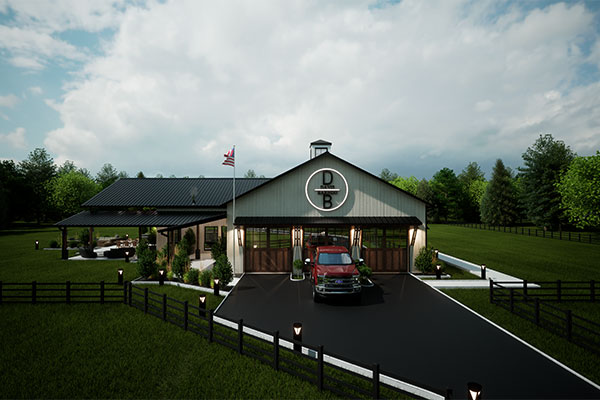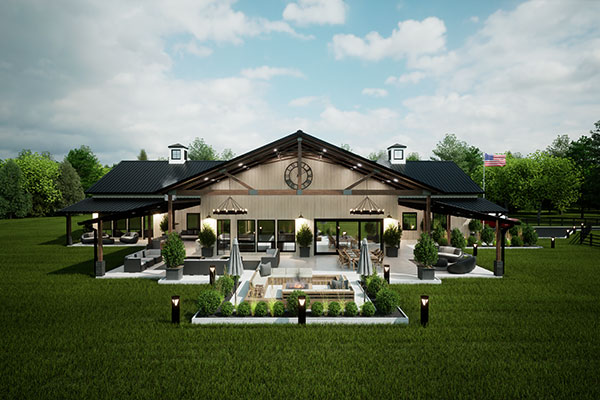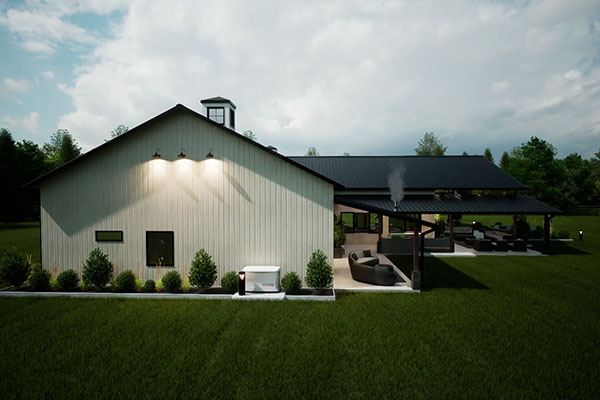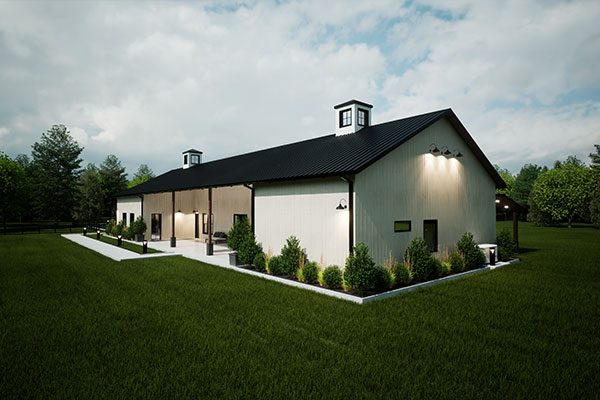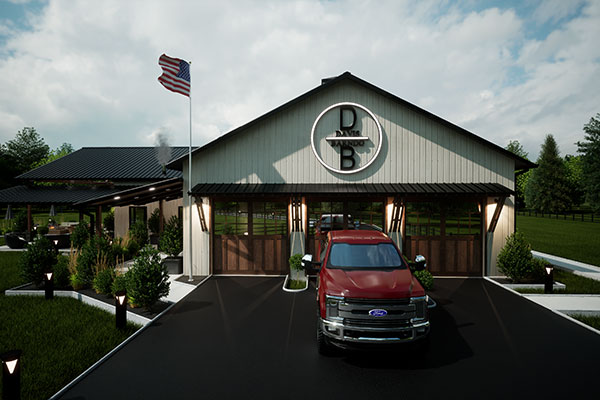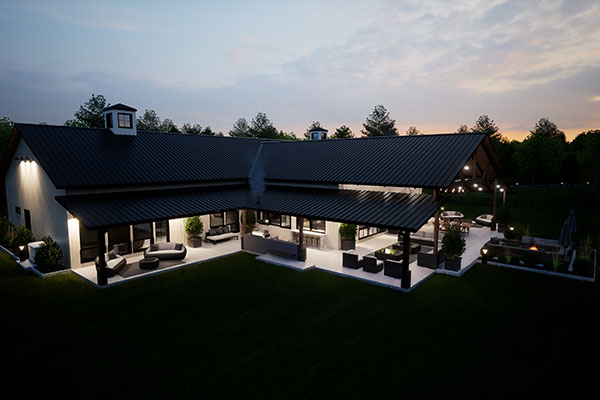 The Bonnie II
⦿ 4,110 sq ft of Living Space
⦿ 3 Bedrooms, 3 Baths
⦿ Laundry & Storage / Pantry Combo
⦿ Office
⦿ Mud Room
⦿ 3 Car Garage
⦿ Covered Porch w/ Outdoor Kitchen
⦿ Pass thru Kitchen Window Bar

Description
⦿ The Bonnie II – is three-bedroom showcase.  It is loaded with features and is easily adaptable to a number of changes.  This Barndo has an attached 3-car garage – often our garages are separate structures.  It is spacious and functional.
⦿ The Bonnie II is about 4,100 square feet of living space.  It has three bedrooms.  There are three baths.  The great room has an oversized fireplace, vaulted ceiling, and a pass thru countertop garage door to an outdoor entertainment space.
⦿ The great room fades into a kitchen area adjacent to a pantry on one end and a "drop zone" or mudroom on the other.  There is a den / flex space next to an in-law suite.  Outside of this space is another porch.
⦿ The great room is surrounded on three sides by outdoor porch / living space that includes a great outdoor kitchen.
⦿ This is a luxury Barndo is another our showcase designs.
⦿ Please note – All square footages are estimates.